This whole post will be dedicated to my newest addition to the build. As mentioned before I want to try as many new things as possible so that meant selling off my s475: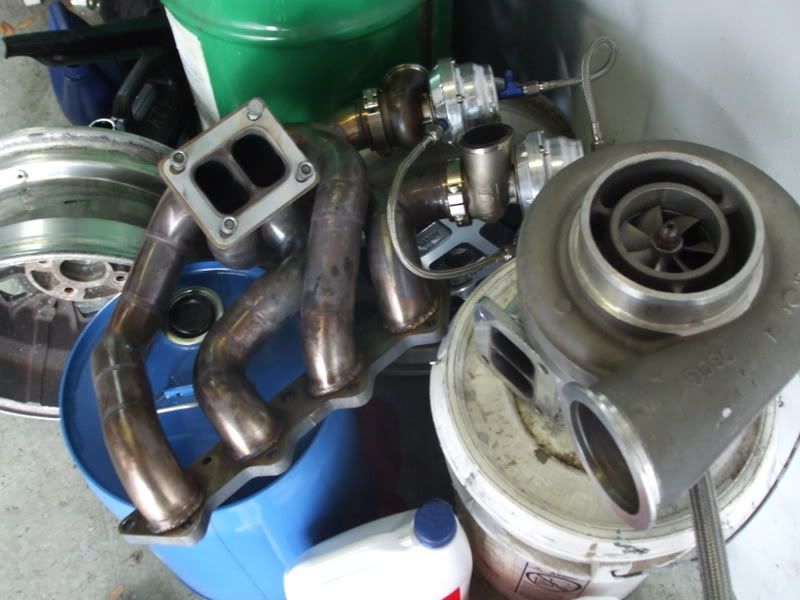 For something a little more foreign to our community.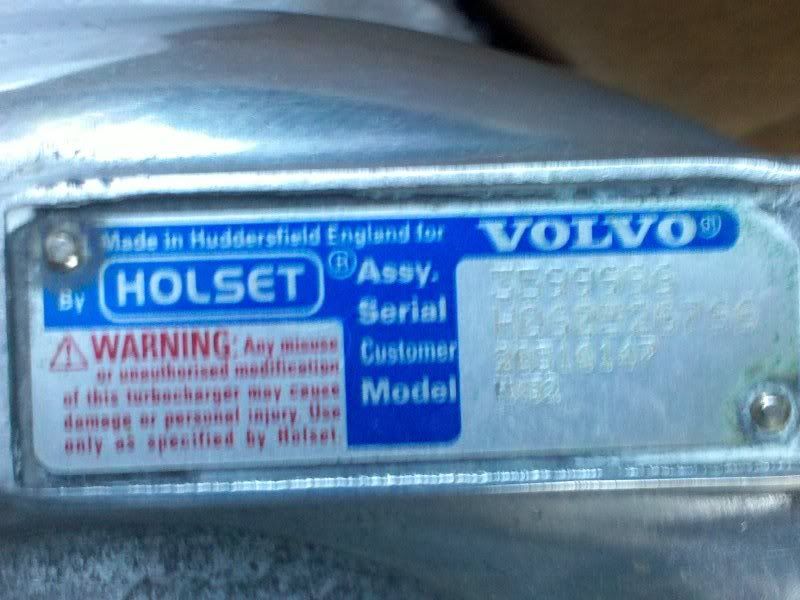 :hellyeah:
If you could read the tag you'll notice that it says "HX52" Of course this makes you think, "Aren't their people running the HX52 or at least preparing to do so? And at the same time, why would you down grade from the 100lb/min+ S400 75mm for a much smaller/ 85-90lb/min HX52?
Well check this billet goodness:
OMG
Yessir, that is the big 'n'sexy billet wheel of the illusive HX 52
PRO
Totally unknown territory but in theory it should be able to perform on par, if not beyond that of my previous S400. Only time will tell.
The following is basically some pics I took after I polished the Comp housing a little (much more to go) and took it apart to inspect. My mic is no where to be found so maybe I can get around to that later.
Enjoy-
Exducer:
Inducer: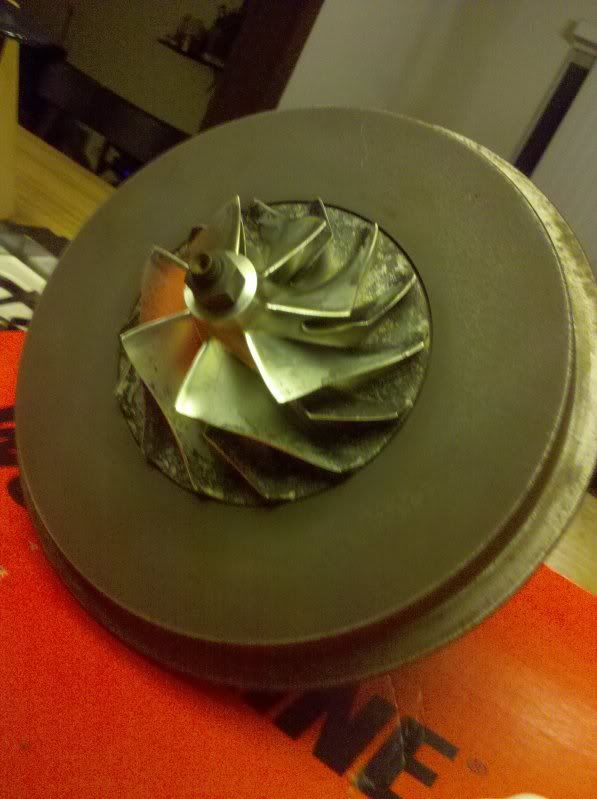 Size references-
Inducer: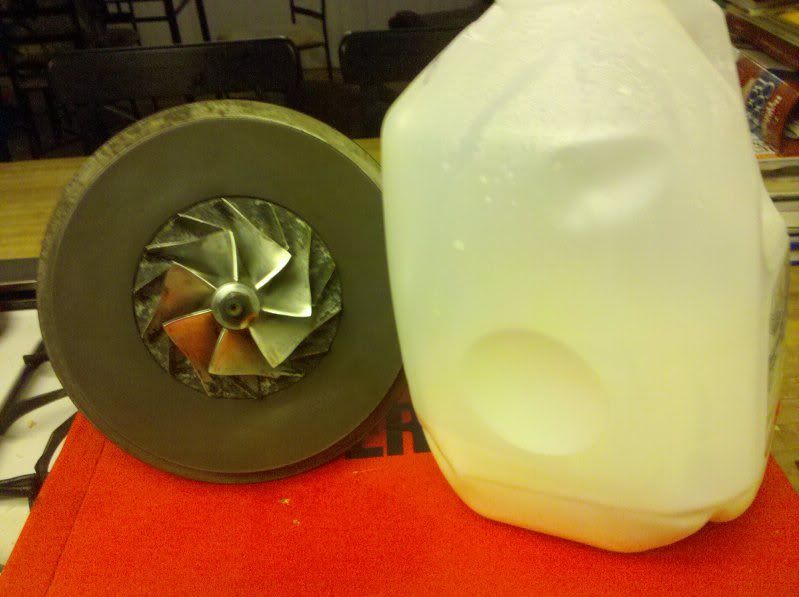 "T5" Hotside (Will be ceramic coated soon):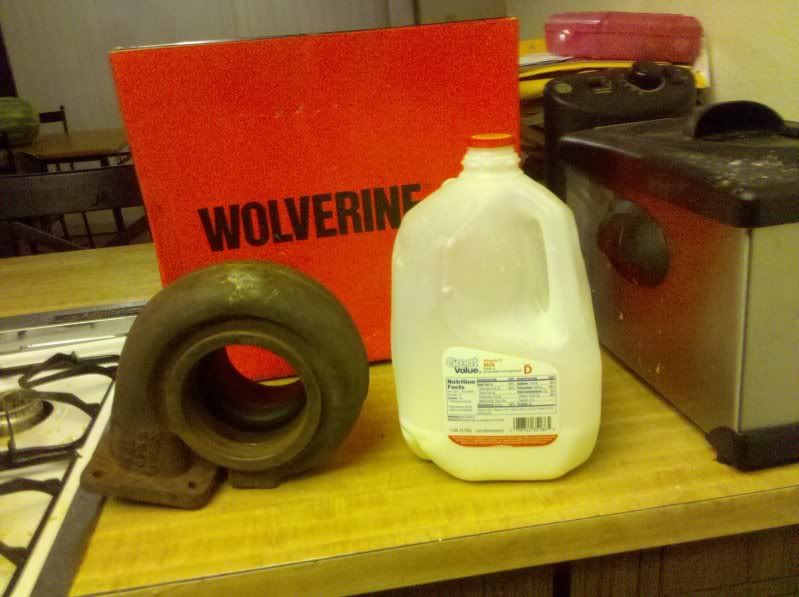 Comp. housing:
Complete turbo: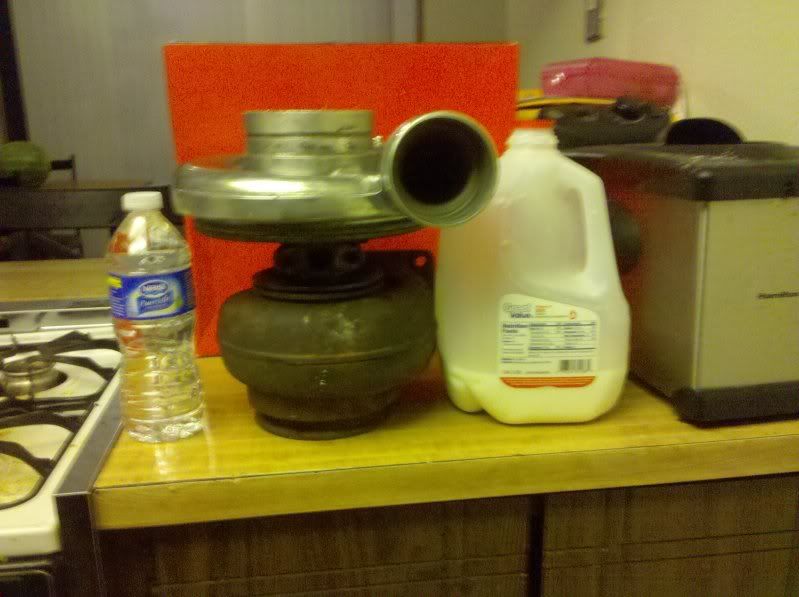 Weights-
Comp. housing: *5.2lbs*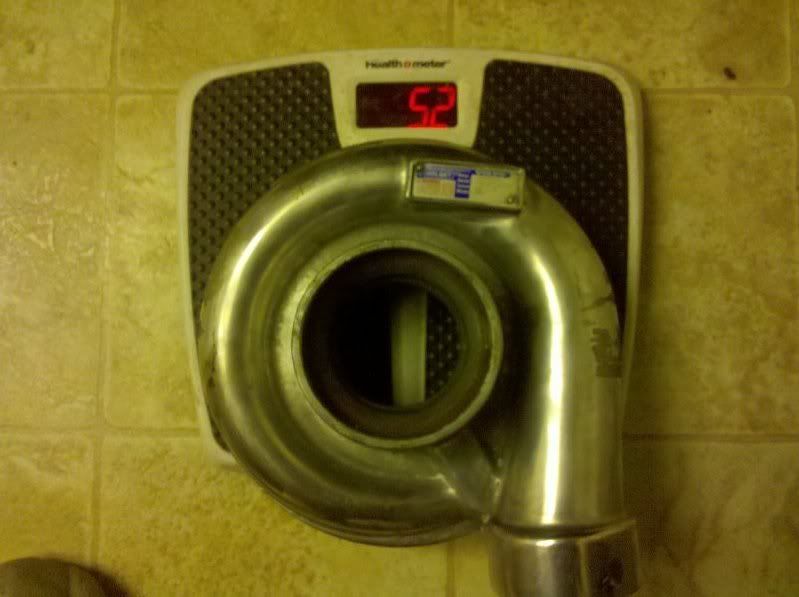 Hotside: *21.2lbs*
CHRA: *12.4lbs*
And if your math is good you will note that together that is:
*38.8lbs* (I'd say its an even 40lbs with the V-Band clams on)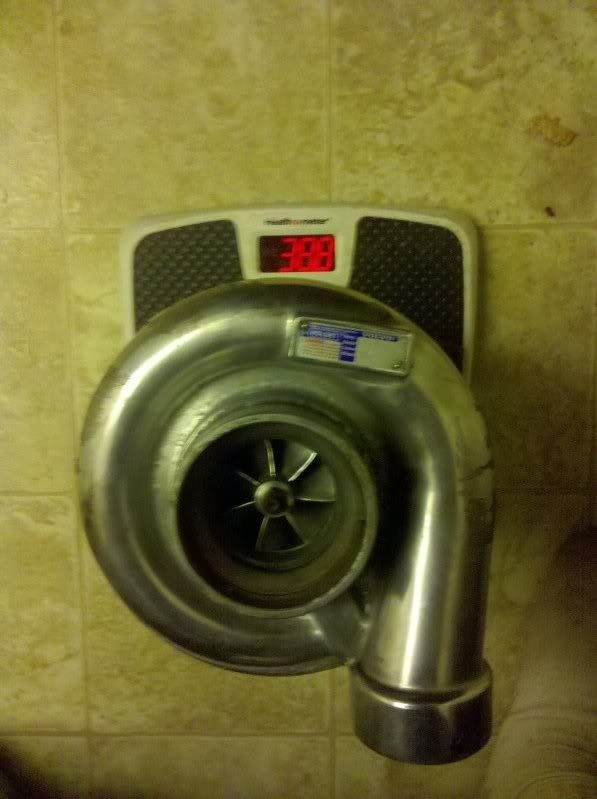 Measurements- (no mic for now)
Intake:
Out: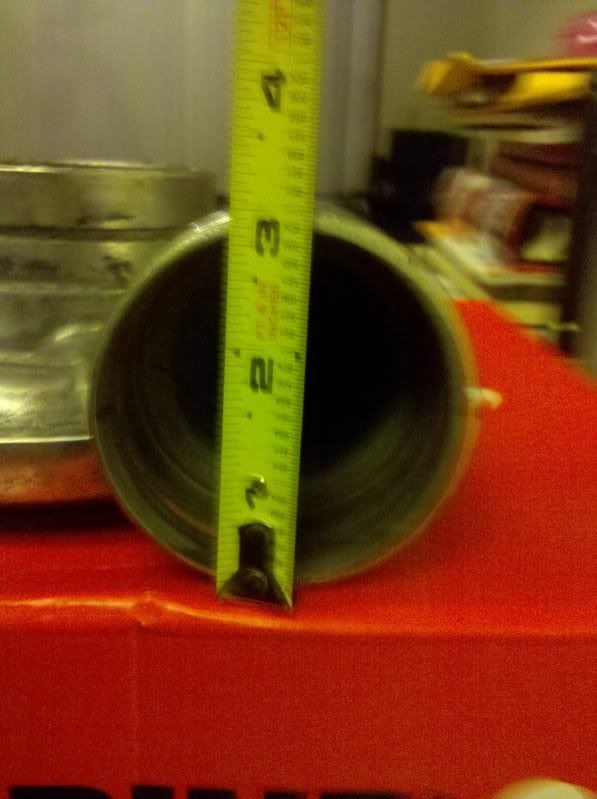 Comp. housing (Hard to read due to the curvature but it is 9.5" across. Same as many Race housings)
Exhaust: