This is a local customer's car we have been pondering on, and he's looking for a street-driven, reliable, 600 HP DSM... not really asking for much.
So, the idea here is to get as much out of that 600 whp as possible: Shed the weight.
Here's a picture of when she was all normal and clean: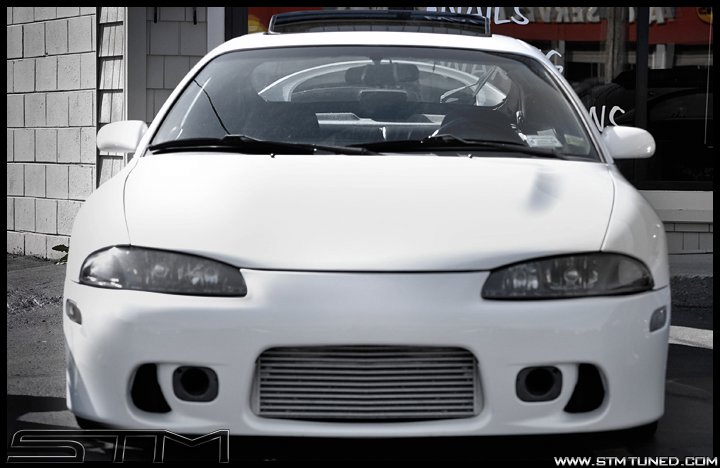 It's a 98 GSX and it's got a bit of the good 'ol NY rust. Best solution: Cut it off!! :hellyeah: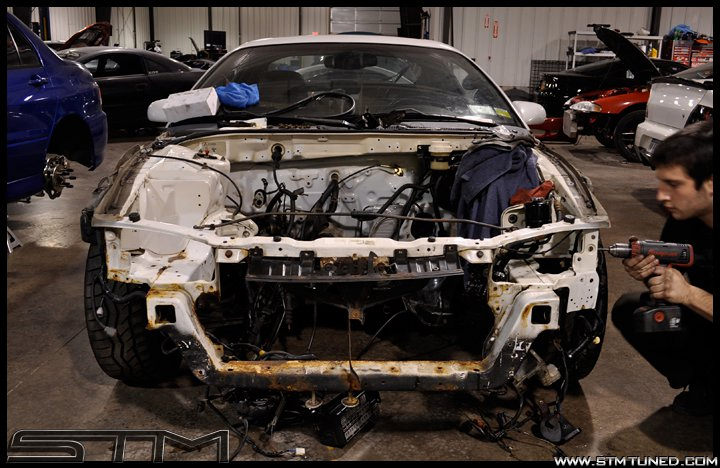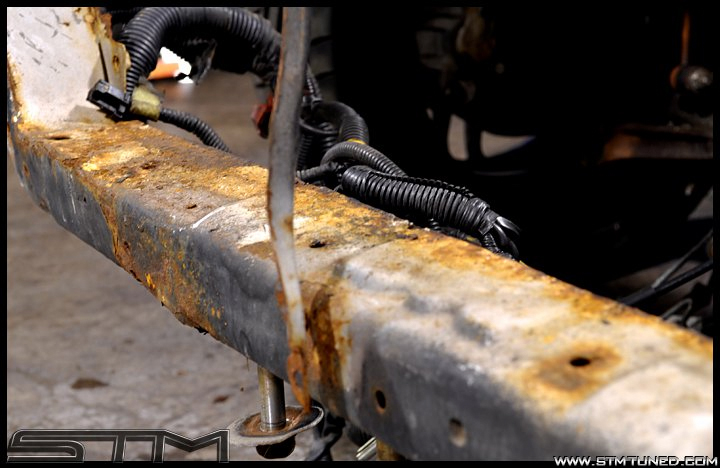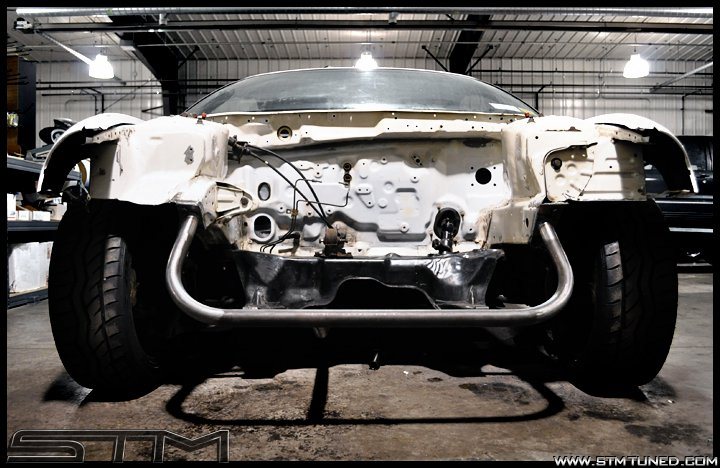 On to the interior. If it doesn't DO anything... it's gotta go! We are still keeping appearances up however, and it will be a fully functional interior. I'm not going to let out all the secrets, but they went to town!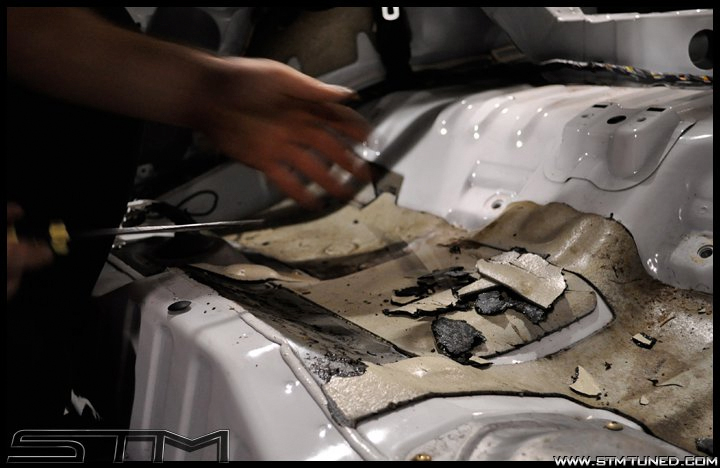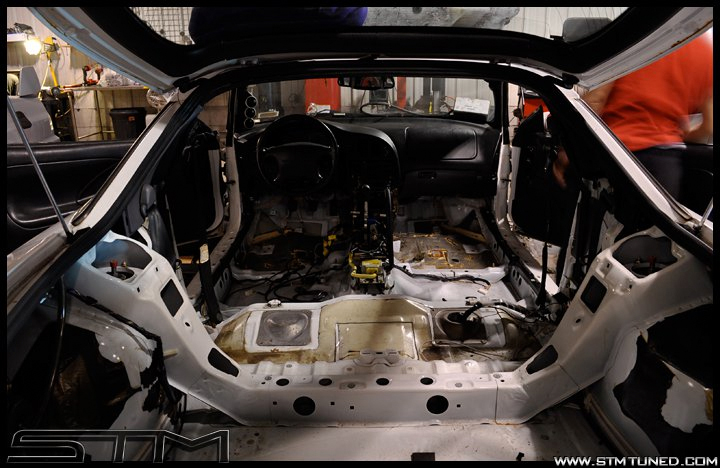 Now for the cool stuff. This GSX will be following with the elite STM crew running a forward-facing turbo set-up, a bit different than our off the shelf manifold, however. We will have pictures of that soon.
The polished Avid mounts are suspending a Buschur 2.0 built block, and STM Stage 1 head. Up front is an original STM intercooler with a Garrett core and half-sized Koyo radiator.
We've just finished up the custom front end and now starting to piece this puzzle together. Our goal is to have this at the Shootout in a few weeks, so updates will be rolling in quite frequently. We would like to get the car to the paint shop before then, but we will see what time has allotted for us.
Stay tuned and enjoy the build!