After a whole day I've got the trunk 99% done (I need to weld in a small little patch) and the driver side rocker panel.
Copper weld through primer on everything.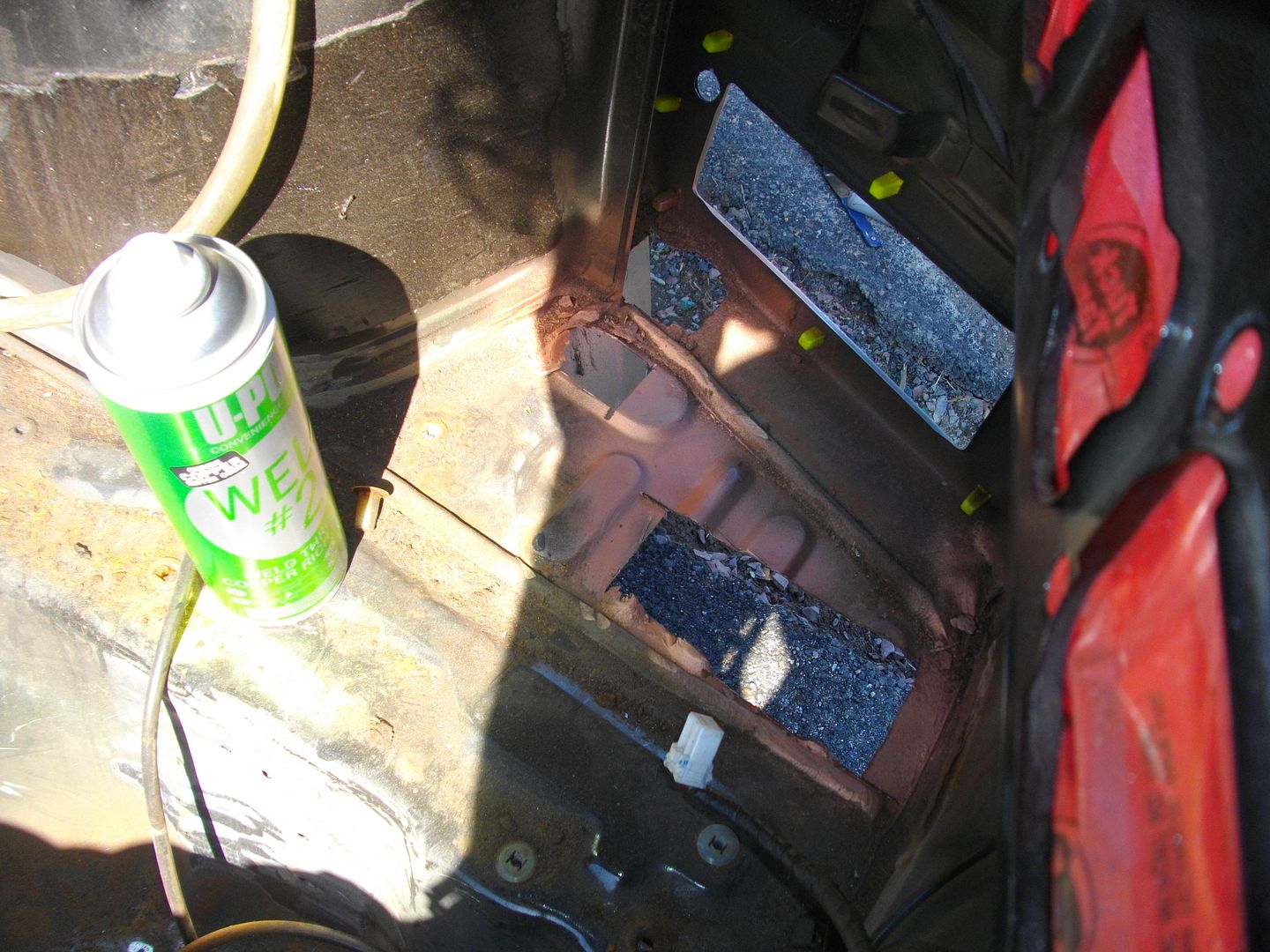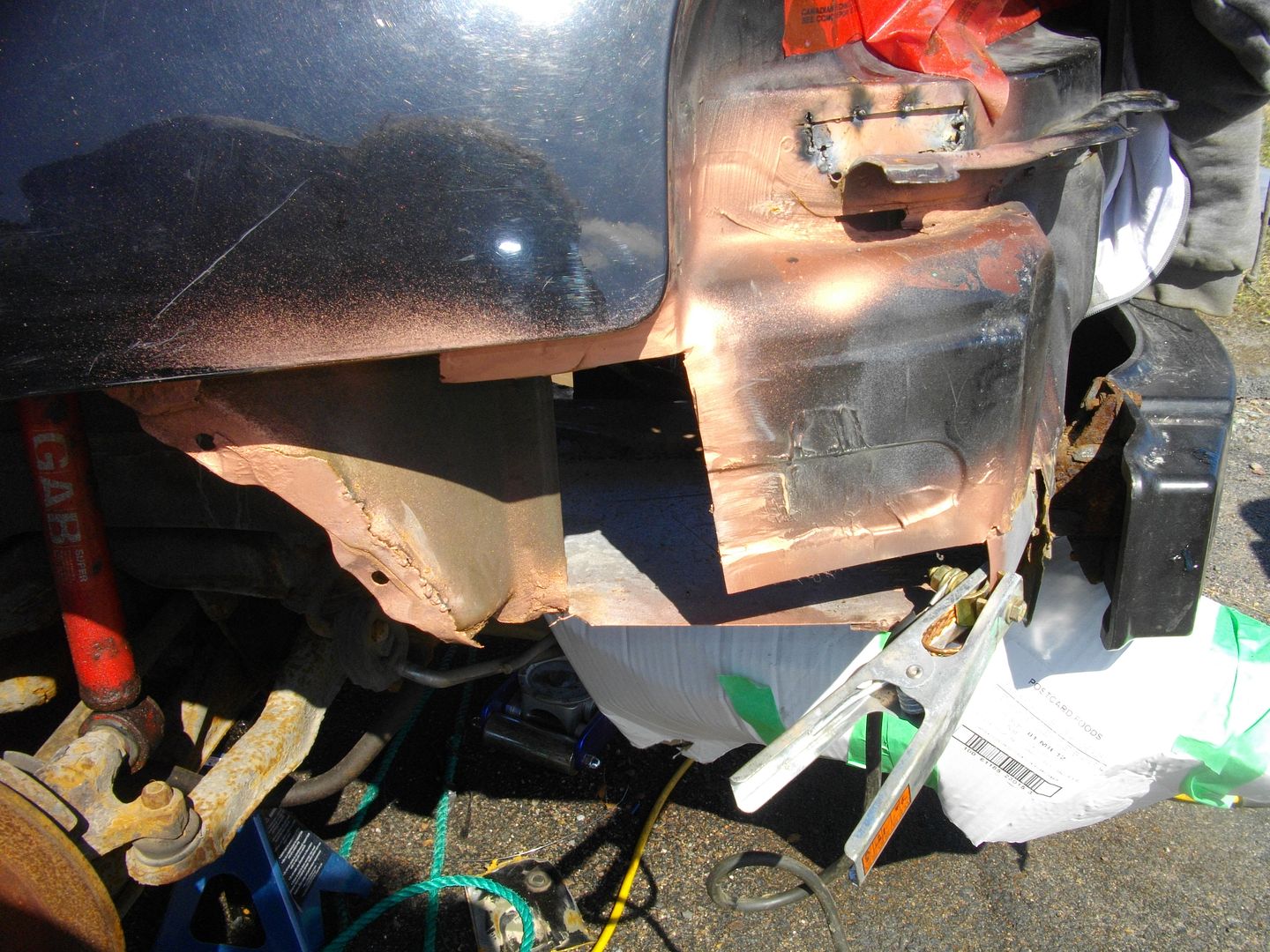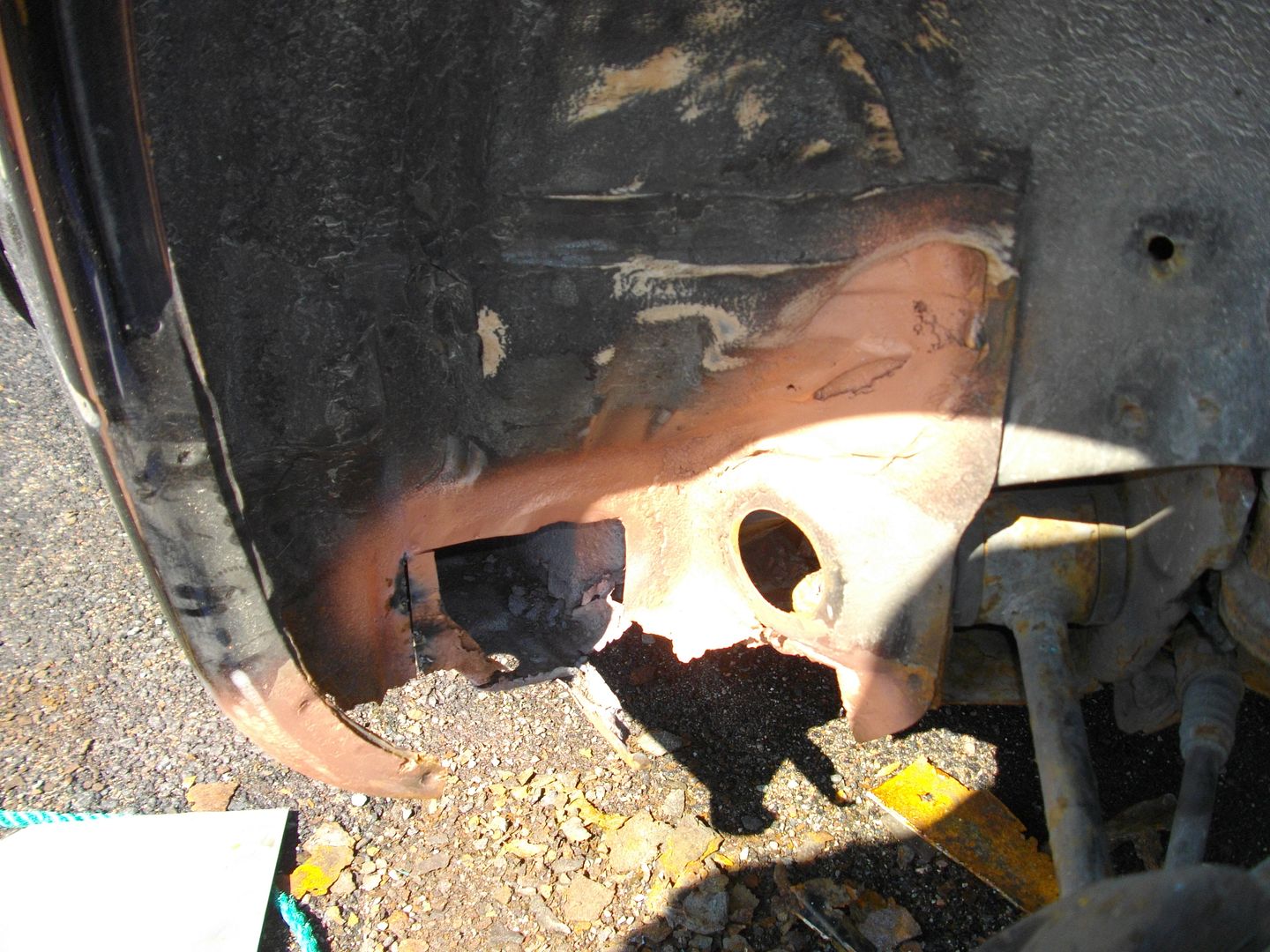 Tacking in the driver side trunk patch.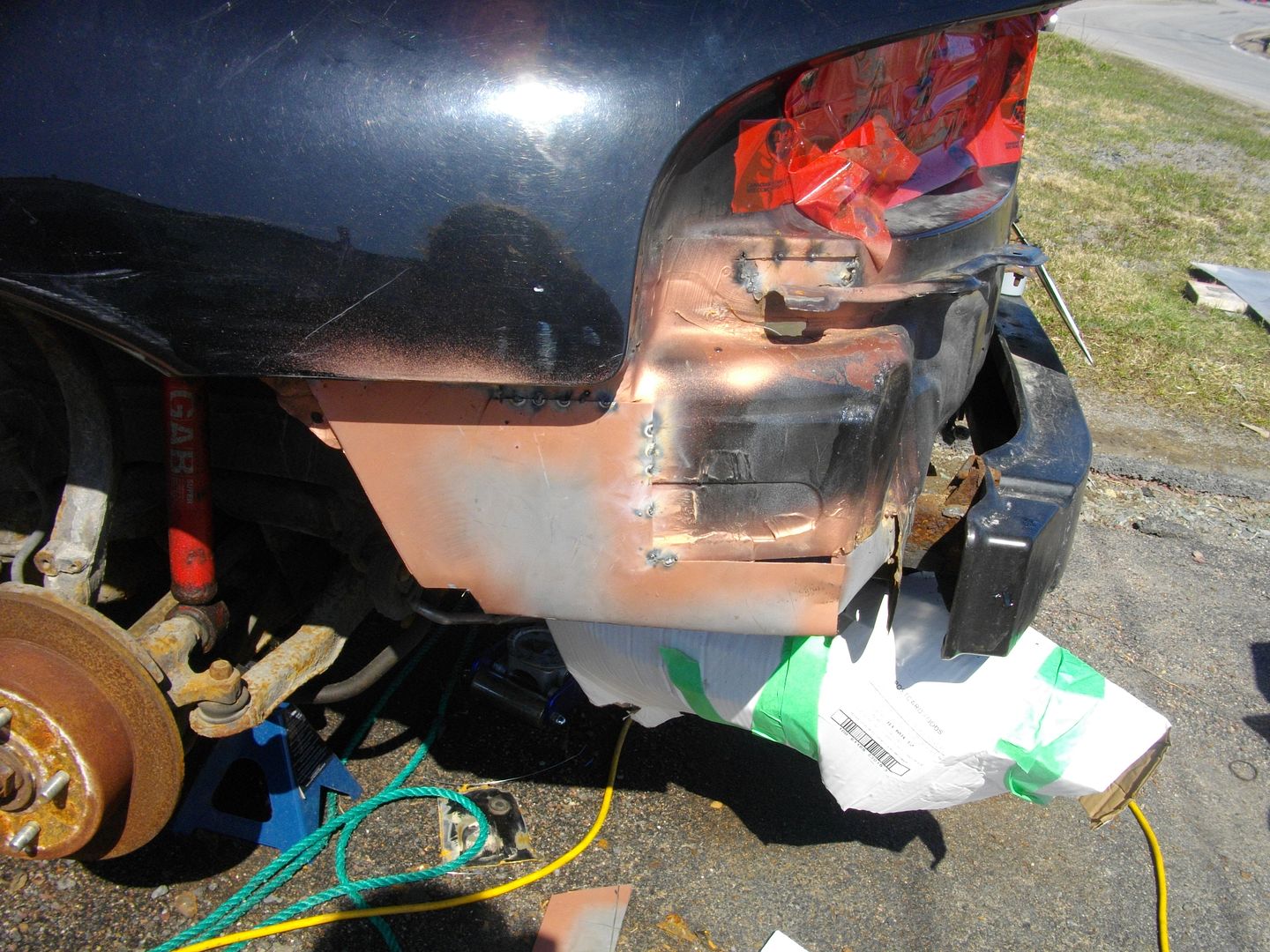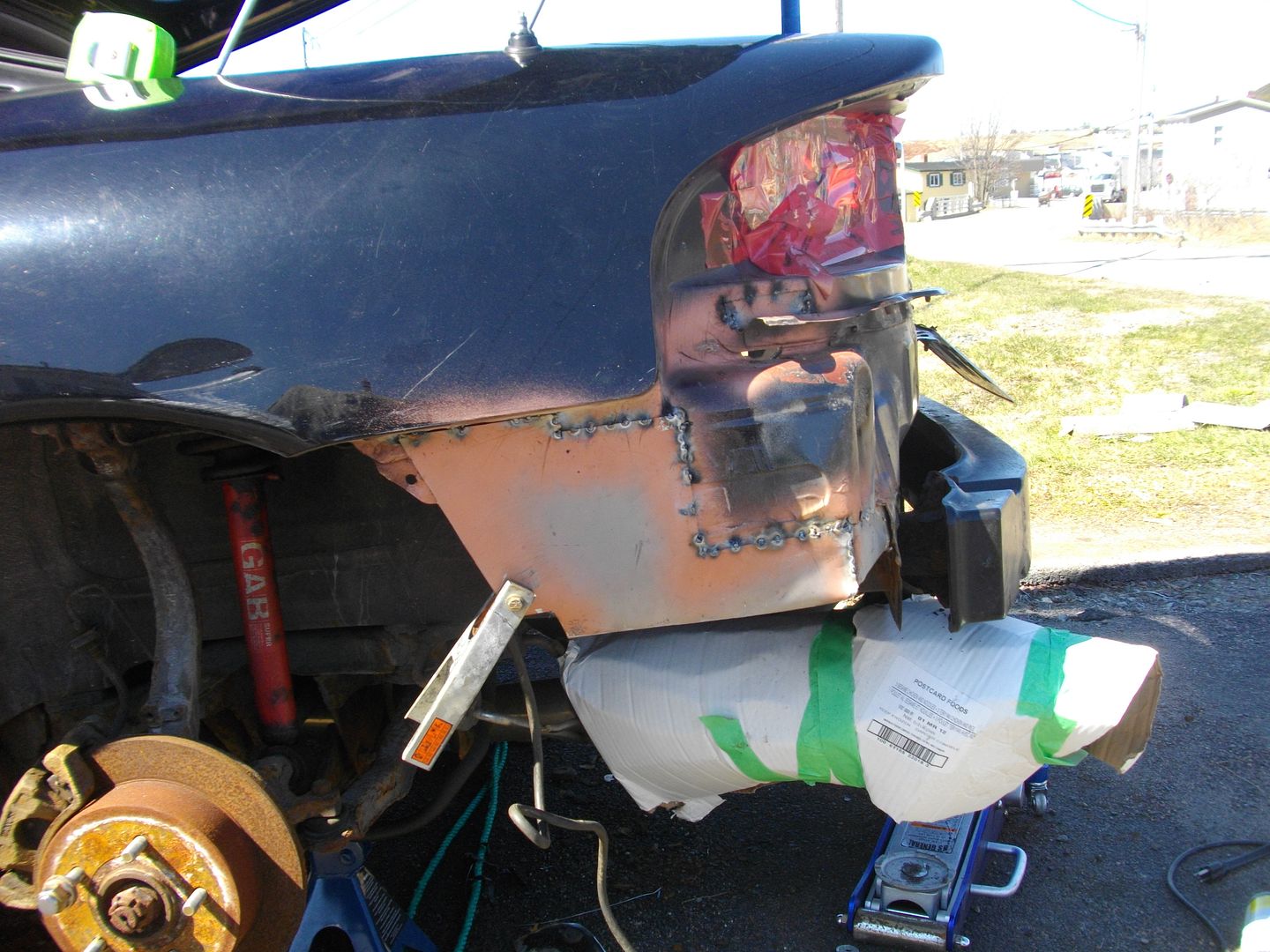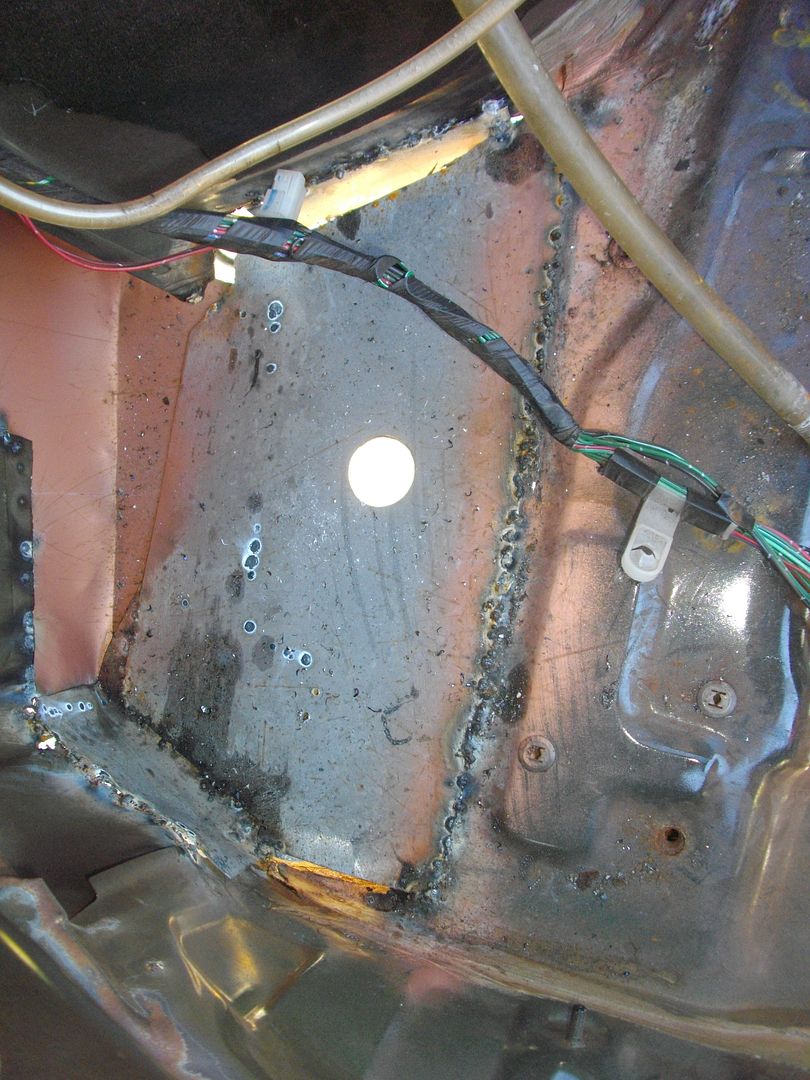 Seam sealer and paint on the trunk patches.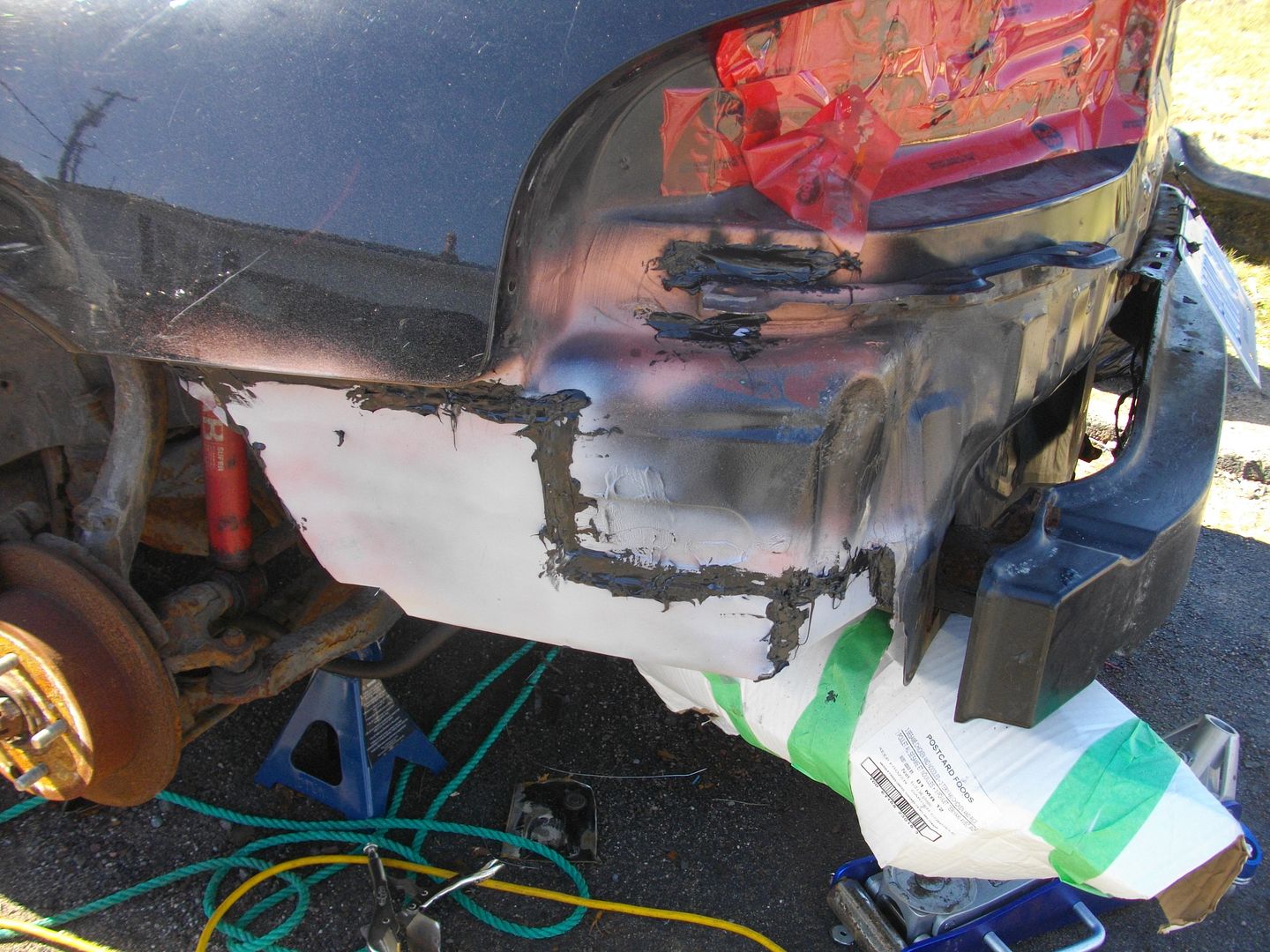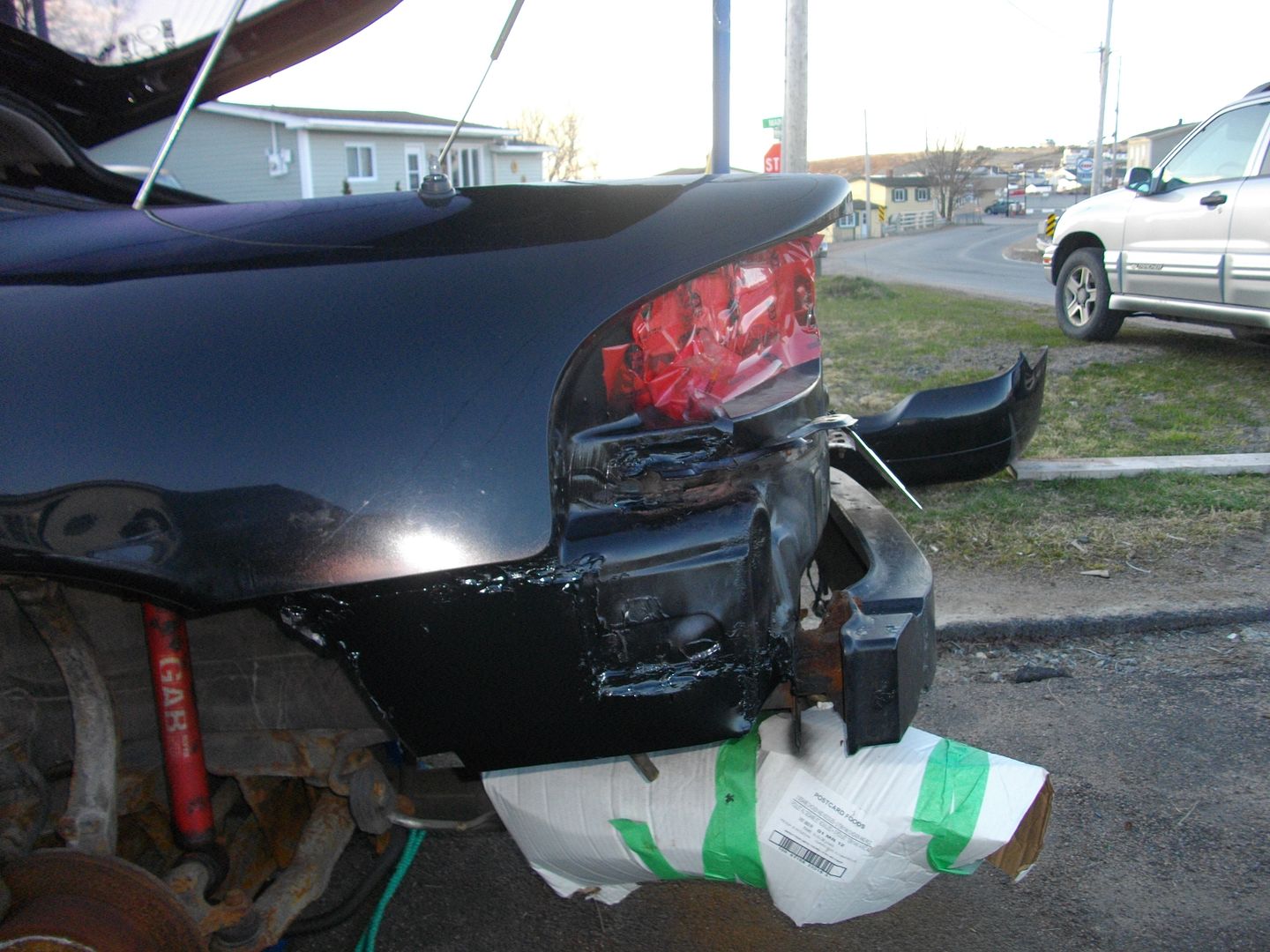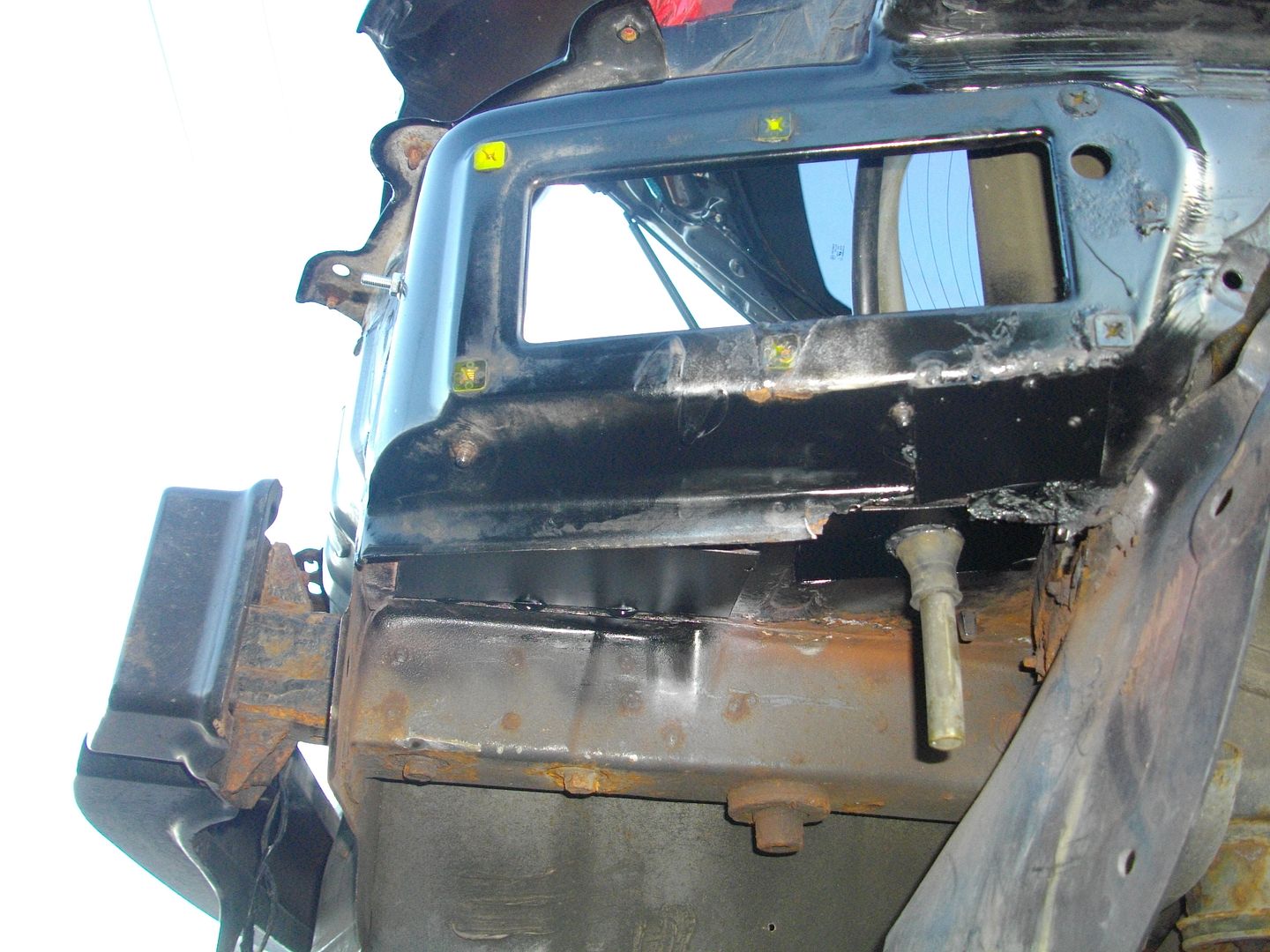 Driver side rockers patched and seam sealed. I remade most of the lip for the wheel well, the small gap will be hidden by the skirt. I need to hit the wheel well with some rocker guard.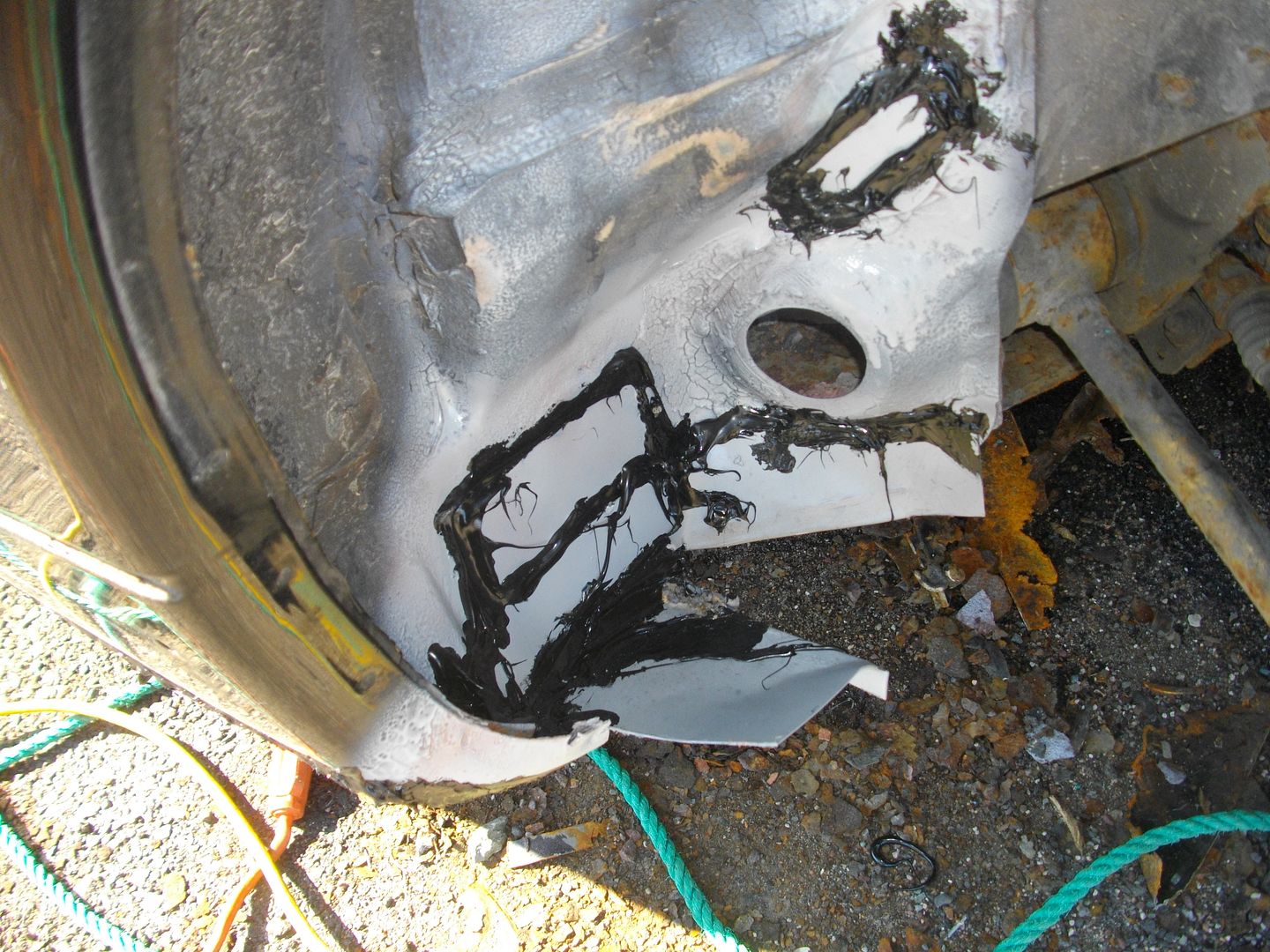 That's it for today.
Tomorrow I'm tackling the passenger side rockers. I'm nervous about welding over there so I might just pop rivet and seam seal it for now and have a pro do it later.
I also have to weld in the new front rad support.