When I got the new motor for my talon supposedly It came from a 99 eclipse from somewhere in japan. I don't know about all of that but it is a 4g63t. the only interesting thing was the intake. It looked like it came off a 420a with no spots for an EGR or an MDP.
Not knowing as much as I do now about the sensors i put on the stock manifold from the talon because of the MDP thinking my car couldn't run without it.
I'm currently replacing the stock fuel pump with a walbro 255 (thank you Sax Man) so that I have plenty of fuel delivery for modding in the future. For an FPR i bought the AEM universal model with some hardware to hook it up to my stock fuel rail and adjust the FPR. Again I know that this is all overkill for now but I plan to adjust to stock settings so I don't break something.
I plan on taking the intake that came with the new motor and attach it to my head in order to eliminate my egr without even using a block off plate.Then put on a non cruise control cable (Thank you streetdsmpower) While I'm doing that I am going to remove my ac compressor, for it isn't hooked up to anything.
i want this mod to look as good as all of the new parts so I thought about polish. I found a few aluminum polishing kits that cost some dough but I made my own hillbilly version that I think is going to work out really well.
Feel free to let me know if I'm about to make a huge mistake I don't see anything wrong and I'll keep posting until I'm done.
The intake that came with the new motor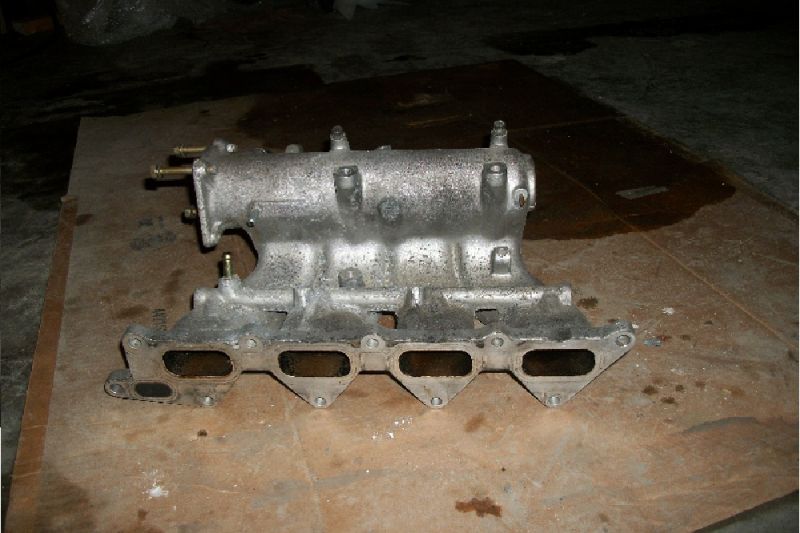 The polishing kit i made contains rubbing compound, a scratch pad an a drill, I have the furniture thing that is made of felt to apply the compound. This I will drill a hole into so that I may attach it to the die grinder or the drill. I picked it all up at walmart. and it cost me like 15 bucks all together.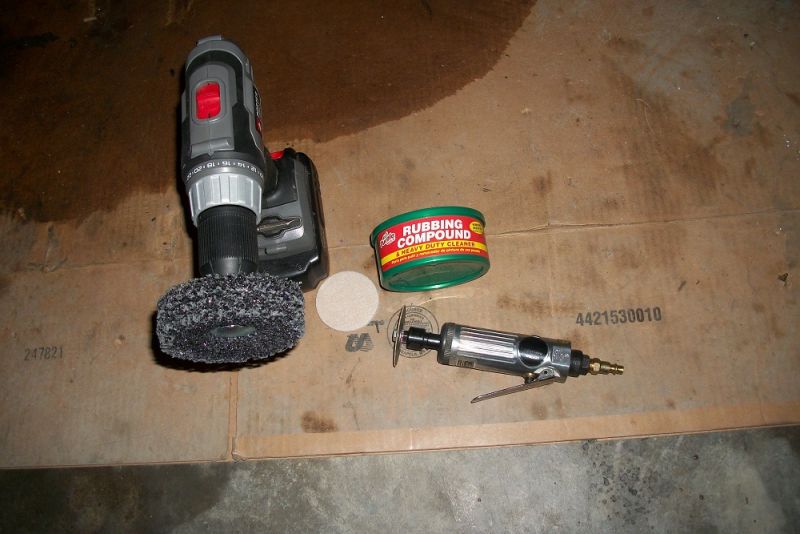 This is a little test spot with the scratch pad I did and yep it pulls all of the cast marks right off.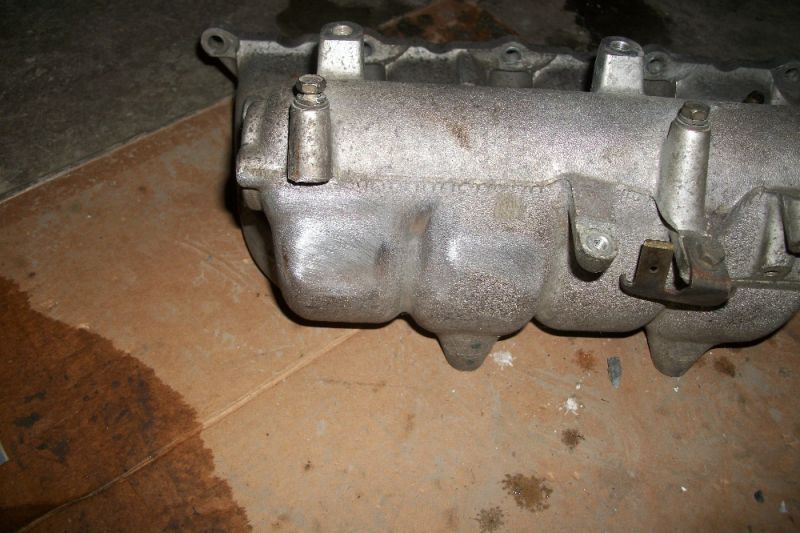 Stock fuel rail with a -6an fuel line attached.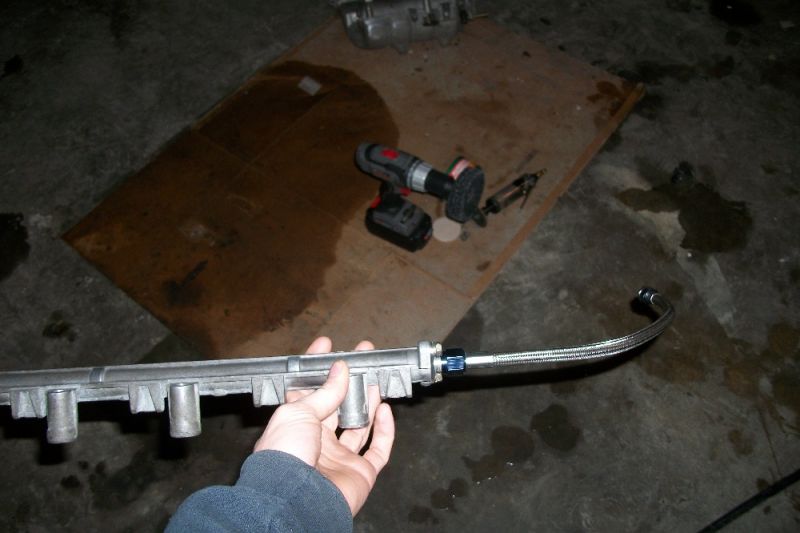 Walbro 255 with the AEM FPR and an ebay 0-60psi liquid filled gauge.