Here are a few pictures from when I had the dash out in order to take out the heater core and a/c boxes. After I took these pictures I also took off the brackets that held the boxes in place by drilling out the rivets. i then welded the holes shut.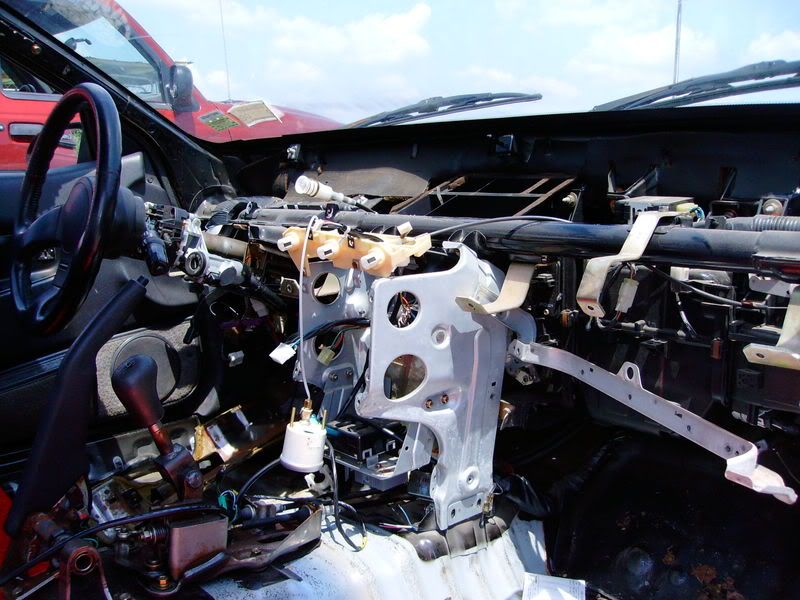 While I had the dash out I found out the car had been in a wreck before i owned it. There were some small pieces of glass under the carpet and I saw this on the passenger side.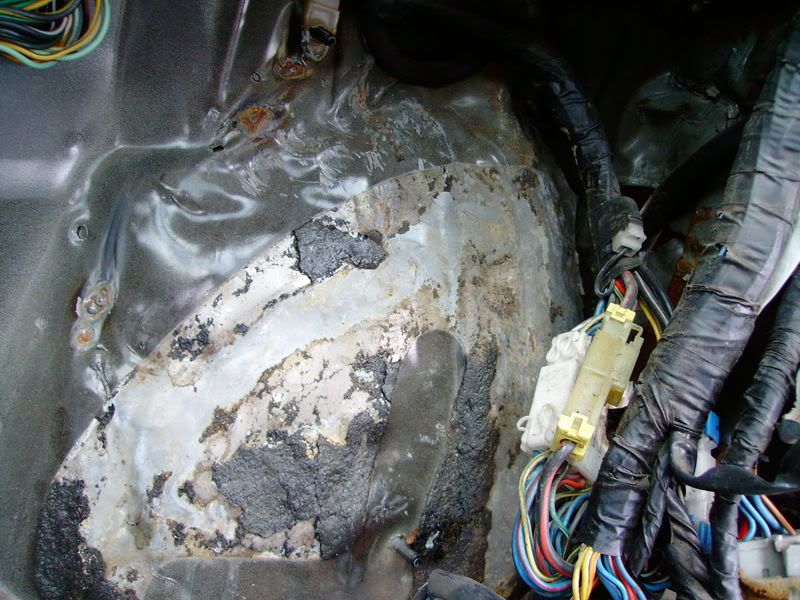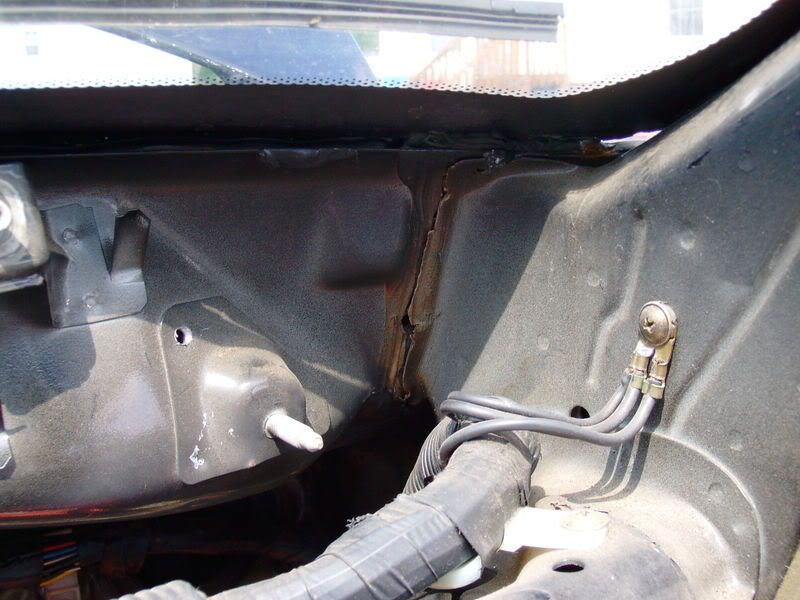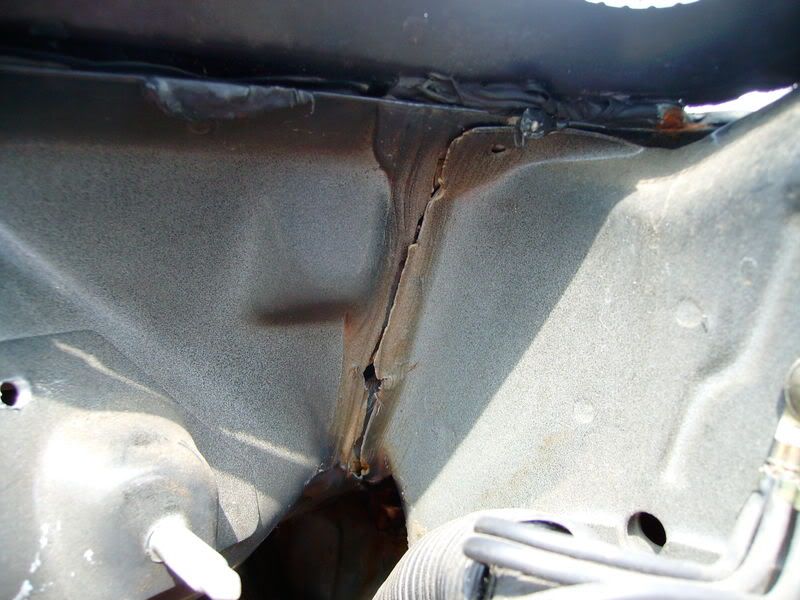 I got the cylinder walls cleaned up with a scotch brite pad and wd-40. I am waiting on the new head gasket to get here so I can put the head on.